Welcome...
Thank you so much for visiting me on the web! I hope to provide you with information and opinions on the hottest restaurants, attractions and events in and around Baltimore. In addition, I will offer ideas for daytrips and fun getaways.

Please add my site to your favorites and come back to visit regularly as I will continue to add new updates!
Sign up for Downtown Diane's Newsletter!
Sign Up for Downtown Diane's official E-mail newsletter. You will have the chance to win exciting prizes, learn the latest scoop on restaurants, openings, events, charitable causes and hot happenings all around Baltimore & surrounding areas.

Listen to Diane every Friday on The Ed Norris Show 105.7 The Fan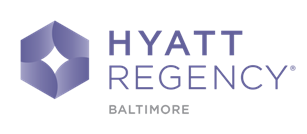 Check Out Bistro 300 in the Hyatt Regency Baltimore..
Brunch, Lunch, & Dinner + Daily Specials
For details see Hyatt Regency Baltimore


Radiance & Relaxation.... Enjoy An About Faces Day Spa
Caudalie Vinoperfect Radiance Facial


This unique treatment for the complexion restores radiance and vitality. Relax and enjoy as you and your skin benefit from this special Caudalie facial.

For More Info and to Reserve Your Facial::

About Faces Day Spa

Devaux Champagne
Perfect For Every Celebration...
"In Bar-sur-Seine, in the heart of the Champagne region, in the Côte des Bar, Champagne DEVAUX plays music with an open range of tones...the Collection D champagnes, with their sensual and open rhythms...the Classiques champagnes and their charming and captivating tones...and the 100% Pinot Noir, wines with an intense and harmonious pace."
Request at your favorite wine & spirits store.
Perfect for every celebration
More info: www.champagne-devaux.com/index.asp
| | |
| --- | --- |
| | |
Celebrity Photos
Diane has met and interviewed many celebrities through her Entertainment Reporting in and around Baltimore.

Click here for pictures of Diane and her favorite celebrities!
**********************************************************************************************
CBS Baltimore..Half-Price Deals!

Sign-Up BALTIMORE to receive FAB half-price or more deals..including restaurants, spas+..NEW offers everyday!
Click Here for Half-Price or More Baltimore Deals
**********************************************************************************************
Chef's Expressions Wine Dinners

Gramercy Mansion

Enjoy a fabulous, elegant dinner paired with amazing wines. Great for a special date night...Treat someone you love to a memorable evening.


Visit www.ChefsExpressions.com for full schedule of wine dinners and complete menus

April 30-May 1
Sugarloaf Crafts Festival
Maryland State Fairgrounds Timonium
Over 250 top artisans displaying and selling their unique creations in pottery, sculpture, glass, jewelry, fashion, home décor, furniture and home accessories, items for the garden, and photography. Also demos, live music & specialty foods..
Full details: www.sugarloafcrafts.com/festivals/timon/spring
Brigance Brigade Foundation

5.7K Championship Run & 1.57 Mile Family Run / Walk Sunday, May 1 8:00AM

Canton Waterfront Park

FREE parking is available at Canton Crossing Parking Lot until 2pm

Proceeds from the race/run/walk will benefit the Brigance Brigade Foundation. Their mission is to equip, encourage and empower people living with ALS. Full details & to register:

Brigance Brigade Foundation 5.7K
HATS & HORSES: A DERBY CELEBRATION FOR KENNEDY KRIEGER
Friday, May 6, 2016, 6:30 PM - 11:00 PM
Baltimore Country Club
4712 Club Road
Baltimore, MD 21210
Break out the Mint Juleps, bow ties and big hats! Let's celebrate, Kentucky style! Please join us for a Kentucky Derby-themed fundraiser benefiting the children of Kennedy Krieger Institute. Proceeds will be used to purchase much-needed vans for Kennedy Krieger School Programs. For more information, visit KennedyKrieger.org/ADerbyCelebration.
Friday, May 13 Royal Farms Arena
6PM Drinks, heavy hors d'oeuvres, a kissing "pooch" booth with therapy dogs and a silent auction.
8PM Fashion Show
Benefits Baltimore Animal Rescue and Care Shelter (BARCS)
During the event, softies—big, bad, animal-loving athletes from the Show Your Soft Side campaign—will strut the runway "modeling" some of the adorable dogs and cats available for adoption from BARCS. Tickets and further info: http://bit.ly/pawjectrunway
Saturday, May 14

Rash Field Baltimore Inner Harbor

Enjoy over 150 Wine, Beer and Spirits Sampling by the Waterfront ..also chef demos, music, food trucks, Beach Shack and an Inaugural WINE RUN 5K! Full details and tickets:
Thursday, May 19 • 7PM Celebrate the Edward A. Myerberg Center's 40th Anniversary with a musical tribute to Neil Diamond.

Baltimore Hebrew Congregation

7401 Park Heights Ave

Tickets & Further Info

www.myerberg.org/simplydiamond
Pimlico Race Course
All The Details on Preakness and The Fun Week of Events Leading Up To Preakness Stakes http://www.preakness.com
HATS & HORSES:

AN EVENING AT THE RACES 24TH ANNUAL CULINARY EXTRAVAGANZA

Monday, May 23 5:30 - 9:00PM

GRAND LODGE HUNT VALLEY

Sample amazing fare from some of the Area's top chefs..enjoy fabulous Raffles & auction..All to benefit meals on wheels of maryland

Tickets & further Info:

www.mowcm.org/Culinary
Inn at the Colonnade Baltimore
This Multi-Week Chef Tournament Begins June 7
Visit www.masondixonmasterchef.com for full schedule and tickets info.
Saturday, June 11 Pimlico Race Course 1-6P

Over 60 beers and bourbons and an exciting day of racing. Full details and tickets:
June 17 & 18

National Harbor
Saturday, June 18 Noon-7P Canton Waterfront Park
Enjoy 140+ wines from all over the world. Also gourmet eats prepared by local restaurants, chef cooking demos, wine seminars, craft beers & spirits, a wine bar, live music, arts and crafts vendors, a family zone, and the Kohler truck. More details & tix: www.baltimorewinefest.com
June 25 Baltimore Inner Harbor Rash Field

Two Sessions 11A-3P 5P-9P

All you can taste over 50 beers and crabs + Charm City Crab Run 5K.
August 27 National Harbor

Two Sessions 11A-3P 5P-9P

All you can taste over 50 beers and crabs..
live music+

Full details and tickets:
Saturday, September 17 Noon-7P Canton Waterfront Park
Enjoy some of Baltimore's favorite restaurants serving their signature seafood dishes, refreshing drinks, live music, cooking demos and a fun area for families.
More details & tix: www.baltimoreseafoodfest.com
*Beers*Brats*Bands!

September 24 National Harbor

All you can taste over 150 beer, schnapps, wine, music, contests, vendors+ Full details and tickets:
October 8 Baltimore M&T Stadium Lots

*Beers*Brats*Bands!

All you can taste over 150 beer, schnapps, wine, music, contests, vendors+ Full details and tickets:
Maryland Balloon Flights
Want a different idea for a date? A romantic Anniversary or Birthday
surprise? Pilot Matt Lidinsky, who lives in Baldwin, MD. runs a successful Hot Air Balloon Ride Business. You can visit his web site
http://www.marylandballoonflights.com to find out how to book a flight during this beautiful time of the year.