Welcome...
Thank you so much for visiting me on the web! I hope to provide you with information and opinions on the hottest restaurants, attractions and events in and around Baltimore. In addition, I will offer ideas for daytrips and fun getaways.

Please add my site to your favorites and come back to visit regularly as I will continue to add new updates!
Sign up for Downtown Diane's Newsletter!
Sign Up for Downtown Diane's official E-mail newsletter. You will have the chance to win exciting prizes, learn the latest scoop on restaurants, openings, events, charitable causes and hot happenings all around Baltimore & surrounding areas.

Listen to Diane every Friday on The Ed Norris Show 105.7 The Fan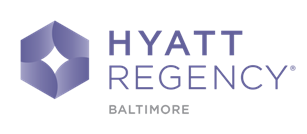 Check Out Bistro 300 in the Hyatt Regency Baltimore..
Brunch, Lunch, & Dinner + Daily Specials
For details see Hyatt Regency Baltimore


Winter Skin? Enjoy An About Faces Day Spa


Caudalie Vinoperfect Radiance Facial




This unique treatment for the complexion restores radiance and vitality and is a total Winter relaxation treat, as well. Relax and enjoy as you and your skin benefit from this special Caudalie facial.

For More Info and to Reserve Your Facial:

About Faces Day Spa


Love or Hate Valentine's Day..
Horseshoe Casino Baltimore has you covered...
Check out all their events for love birds and singles!
www.bit.ly/20cUVCC

Devaux Champagne
Perfect For The Holiday Season...
"In Bar-sur-Seine, in the heart of the Champagne region, in the Côte des Bar, Champagne DEVAUX plays music with an open range of tones...the Collection D champagnes, with their sensual and open rhythms...the Classiques champagnes and their charming and captivating tones...and the 100% Pinot Noir, wines with an intense and harmonious pace."
Request at your favorite wine & spirits store.
Perfect for holiday celebrations
More info: www.champagne-devaux.com/index.asp
Restaurant Association of Maryland...
62nd Stars of the Industry Awards Gala
SAVE DATE ..But Nominate Now!
Sunday, May 1 Marriott Waterfront Hotel
Now accepting nominations for the
Stars of the Industry Restaurant Awards..
Nominate Your Favorites at
Restaurant Association of Maryland Awards Gala
and Vote Beginning March 9-30!

 
Celebrity Photos
Diane has met and interviewed many celebrities through her Entertainment Reporting in and around Baltimore.

Click here for pictures of Diane and her favorite celebrities!
**********************************************************************************************
CBS Baltimore..Half-Price Deals!

Sign-Up BALTIMORE to receive FAB half-price or more deals..including restaurants, spas+..NEW offers everyday!
Click Here for Half-Price or More Baltimore Deals
**********************************************************************************************
Chef's Expressions Wine Dinners

Gramercy Mansion

Enjoy a fabulous, elegant dinner paired with amazing wines. Great for a special date night...Treat someone you love to a memorable evening.


Visit www.ChefsExpressions.com for full schedule of wine dinners and complete menus

Ed Block Courage Awards
Saturday, March 12 Baltimore Hilton
Doors Open 5PM for Silent Auction/Autographs
Seating 6:45PM
Visit www.edblock.org for tickets and further info.
Saturday, March 19 Grand Lodge Hunt Valley
Bring a friend.. Bring your pup & join in on the most unique gala of the year!
Support the animals at Baltimore Humane Society for this black tie gala event. The evening, will feature an elegant seated dinner, open bar, live music, dancing, raffles, and a live auction.
For more info & tickets: www.bmorehumane.org/news-events/black-tie-tails-gala

Casey Cares Annual Gala
Saturday, March 19
6:30PM-11PM
American Visionary Art Museum.
This Superhero Soiree will be celebrating Casey Cares heroes - the kids in their programs and their generous supporters. This fabulous annual event features entertainment, hors d'oeuvres, seated dinner, cocktails, dancing, auctions and more! For tickets and further info: Casey Cares Annual Gala

April 1 & 2

Timonium Fairgrounds
Charm City Celebrity Game Night
Saturday, April 9 8 -11 PM
Baltimore Marriott Waterfront Hotel
This festive casual evening will feature live game shows among Baltimore broadcast personalities with a tribute to Jerry Turner, creative food and drinks, and a live auction – all to help ECAN (Esophageal Cancer Action Network) save lives!

South Baltimore Learning Center's
25th Anniversary Celebration Gala
Saturday, Apr. 16 6:30-11:30PM.
Horseshoe Baltimore Casino
This cocktail-style celebration will feature signature dishes and drinks, silent and live auctions, instructional table gaming, magic, live band with dancing & more!

Proceeds will support South Baltimore Learning Center, a community-based nonprofit organization that provides literacy and life skills training, and career preparation services to educationally disadvantaged adults.
More info & tickets:
South Baltimore Learning Center
April 23 & 24

National Harbor

Enjoy over 150 Wine, Beer and Spirits Sampling by the water at beautiful National Harbor, great food, music, chef demos, whiskey lounge & so much more.
Full details, schedule & tickets:

www.wineandfoodnh.com/content/show-info
HATS & HORSES: A DERBY CELEBRATION FOR KENNEDY KRIEGER
Friday, May 6, 2016, 6:30 PM - 11:00 PM
Baltimore Country Club
4712 Club Road
Baltimore, MD 21210
Break out the Mint Juleps, bow ties and big hats! Let's celebrate, Kentucky style! Please join us for a Kentucky Derby-themed fundraiser benefiting the children of Kennedy Krieger Institute. Proceeds will be used to purchase much-needed vans for Kennedy Krieger School Programs. For more information, visit KennedyKrieger.org/ADerbyCelebration.
Saturday, May 14

Rash Field Baltimore Inner Harbor

Enjoy over 150 Wine, Beer and Spirits Sampling by the Waterfront ..also chef demos, music, food trucks, Beach Shack and an Inaugural WINE RUN 5K! Full details and tickets:
Pimlico Race Course
All The Details on Preakness and The Fun Week of Events Leading Up To Preakness Stakes http://www.preakness.com
Saturday, June 11 Pimlico Race Course 1-6P

Over 60 beers and bourbons and an exciting day of racing. Full details and tickets:
June 17 & 18

National Harbor
June 25 Baltimore Inner Harbor Rash Field

Two Sessions 11A-3P 5P-9P

All you can taste over 50 beers and crabs + Charm City Crab Run 5K.
August 27 National Harbor

Two Sessions 11A-3P 5P-9P

All you can taste over 50 beers and crabs..
live music+

Full details and tickets:
*Beers*Brats*Bands!

September 24 National Harbor

All you can taste over 150 beer, schnapps, wine, music, contests, vendors+ Full details and tickets:
October 8 Baltimore M&T Stadium Lots

*Beers*Brats*Bands!

All you can taste over 150 beer, schnapps, wine, music, contests, vendors+ Full details and tickets:
Maryland Balloon Flights
Want a different idea for a date? A romantic Anniversary or Birthday
surprise? Pilot Matt Lidinsky, who lives in Baldwin, MD. runs a successful Hot Air Balloon Ride Business. You can visit his web site
http://www.marylandballoonflights.com to find out how to book a flight during this beautiful time of the year.