Welcome...
Thank you so much for visiting me on the web! I hope to provide you with information and opinions on the hottest restaurants, attractions and events in and around Baltimore. In addition, I will offer ideas for daytrips and fun getaways.

Please add my site to your favorites and come back to visit regularly as I will continue to add new updates!
Sign up for Downtown Diane's Newsletter!
Sign Up for Downtown Diane's official E-mail newsletter. You will have the chance to win exciting prizes, learn the latest scoop on restaurants, openings, events, charitable causes and hot happenings all around Baltimore & surrounding areas.

Listen to Diane every Friday on The Ed Norris Show 105.7 The Fan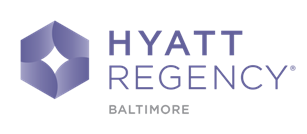 Check Out Bistro 300 in the Hyatt Regency Baltimore..
Brunch, Lunch, & Dinner + Daily Specials
For details see Hyatt Regency Baltimore


Spring into Summer Radiance...
Apple & Tangerine Darphin Facial
About Faces Day Spa -All Area Locations
Mylene Nine- Spa Director Timonium
This 60 minute treatment is for all skin types & provides radiance and clarity to your complexion.
Experience this relaxing facial...it will improve skin texture, bring luminosity and smooth fines lines.
Includes a two step exfoliation and aromatic care...beautiful scents & perfect textures..Darphin facials.
Reserve your facial or treat someone special:
About Faces Day Spa
Devaux Champagne
Perfect For Every Celebration...
"In Bar-sur-Seine, in the heart of the Champagne region, in the Côte des Bar, Champagne DEVAUX plays music with an open range of tones...the Collection D champagnes, with their sensual and open rhythms...the Classiques champagnes and their charming and captivating tones...and the 100% Pinot Noir, wines with an intense and harmonious pace."
Request at your favorite wine & spirits store.
Perfect for every celebration
More info: www.champagne-devaux.com/index.asp
Celebrity Photos
Diane has met and interviewed many celebrities through her Entertainment Reporting in and around Baltimore.

Click here for pictures of Diane and her favorite celebrities!
**********************************************************************************************
CBS Baltimore..Half-Price Deals!

Sign-Up BALTIMORE to receive FAB half-price or more deals..including restaurants, spas+..NEW offers everyday!
Click Here for Half-Price or More Baltimore Deals
**********************************************************************************************
Chef's Expressions Wine Dinners

Gramercy Mansion

Enjoy a fabulous, elegant dinner paired with amazing wines. Great for a special date night...Treat someone you love to a memorable evening.


Visit www.ChefsExpressions.com for full schedule of wine dinners and complete menus

Free OC Beach Lights
Lasers, Video & Special Effects + Fireworks & Music
9:30P, 10P, 10:30P Sundays
May 29-September 4
Beach at N. Division St
www.OCBeachLights.com
Free Movies on the Beach
Ocean City
Wednesdays The Carousel Beach 118th St Beach
June 1 - August 31
www.OCOcean.com
Fireworks
Ocean City
Mondays & Tuesdays 10PM
July 11-August 30
South End of Boardwalk
Also...July 4 at Northside Park & N. Division St 8-10P OC Fireworks
Sundaes in the Park
Ocean City
Live Music & Build Your Own Sundaes
Northside Park 125th St & The Bay
Sundays begins July 10
www.OceanCityMd.Gov for schedule.
Free Concerts on the Beach
Ocean City
Wednesdays Begins July 13 8-9:30P
Caroline St & The Beach
www.OceanCityMd.Gov
August 27 National Harbor

Two Sessions 11A-3P 5P-9P

All you can taste over 50 beers and crabs..
live music+

Full details and tickets:
Saturday, September 17 Noon-7P Canton Waterfront Park
Enjoy some of Baltimore's favorite restaurants serving their signature seafood dishes, refreshing drinks, live music, cooking demos and a fun area for families.
More details & tix: www.baltimoreseafoodfest.com
Saturday. September 17
Baltimore Humane Society
Full event details & pre-sale tickets www.dogfest.org
Friday, September 23
Four Seasons Hotel Baltimore
7:00 PM
The evening includes casino games, raffles and an exciting live auction of highly sought-after sports and travel packages, live music and fabulous food and drinks. Mingle with past and present sports players and media personalities.
Visit www.lifeandbreath.org/eventsdonate/flip-flop-festivus
for full details and tickets.
Proceeds from event will enable the Foundation to serve the Sarcoidosis community and fund additional research.

*Beers*Brats*Bands!

September 24 National Harbor

All you can taste over 150 beer, schnapps, wine, music, contests, vendors+ Full details and tickets:


Saturday, September 24 MD Live Casino
Guests will enjoy live music, dancing, premium open bar, heavy hors d'oeuvres, auctions, raffles. Full details on live performances and more http://caseycares.org/events/rock-n-roll-bash

October 8 Baltimore M&T Stadium Lots

*Beers*Brats*Bands!

All you can taste over 150 beer, schnapps, wine, music, contests, vendors+ Full details and tickets:
Monday, October 17 7P Dave & Busters Arundel Mills
Join your favorite Ravens in this festive Halloween party including catered food, an open bar, a costume contest, dancing, games, pool, bowling and a silent auction.
Proceeds benefit Goodwill Industries of the Chesapeake.
www.goodwillgridiron.com

Thursday, October 20 American Visionary Art Museum 6-9P
Enjoy small plates & wine from some of Maryland's best restaurants, wineries & caterers. Also fun shopping with unique jewelry, handbags and crafts.
All proceeds go toward funding research into the cause, cure and treatment of MS as well as funding education, advocacy and local programs that enhance the quality of life for people affected by MS. Further info & tickets http://eventmdm.nationalmssociety.org/site/TR?fr_id=28075&pg=entry
FACES 2016
Friday, Oct. 28: 6:00–10:00 PM
Baltimore Museum of Industry
Enjoy fine wine, gourmet food by Puttin' on the Ritz, live music by the Swingin' Swamis, raffles, pumpkin decorating, airbrush tattoo and bodypainting, a photobooth and silent/live auctions of original artwork and more!
Proceeds support The Children's Home's programs and services for at-risk children, youth and their families.
Visit www.thechildrenshome.net for more details and tickets.
Maryland Balloon Flights
Want a different idea for a date? A romantic Anniversary or Birthday
surprise? Pilot Matt Lidinsky, who lives in Baldwin, MD. runs a successful Hot Air Balloon Ride Business. You can visit his web site
http://www.marylandballoonflights.com to find out how to book a flight during this beautiful time of the year.