Welcome...
Thank you so much for visiting me on the web! I hope to provide you with information and opinions on the hottest restaurants, attractions and events in and around Baltimore. In addition, I will offer ideas for daytrips and fun getaways.

Please add my site to your favorites and come back to visit regularly as I will continue to add new updates!
Sign up for Downtown Diane's Newsletter!
Sign Up for Downtown Diane's official E-mail newsletter. You will have the chance to win exciting prizes, learn the latest scoop on restaurants, openings, events, charitable causes and hot happenings all around Baltimore & surrounding areas.

Listen to Diane every Friday on The Ed Norris Show 105.7 The Fan
Celebrity Photos
Diane has met and interviewed many celebrities through her Entertainment Reporting in and around Baltimore.

Click here for pictures of Diane and her favorite celebrities!
**********************************************************************************************
CBS Baltimore..Half-Price Deals!

Sign-Up BALTIMORE to receive FAB half-price or more deals..including restaurants, spas+..NEW offers everyday!
Click Here for Half-Price or More Baltimore Deals
**********************************************************************************************
Chef's Expressions Wine Dinners

Gramercy Mansion

Enjoy a fabulous, elegant dinner paired with amazing wines. Great for a special date night...Treat someone you love to a memorable evening.


Visit www.ChefsExpressions.com for full schedule of wine dinners and complete menus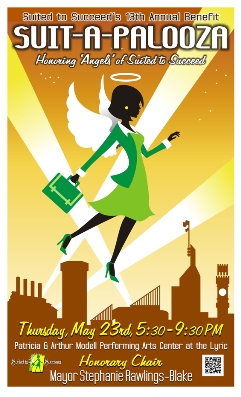 Saturday, June 8
Benefits National Kidney Foundation of MD
Join the NKF-MD and Rappel for Kidney Health to go Over the Edge! Rappel 28 stories down the Baltimore Marriott Waterfront Hotel. While you seek adventure, the NKF-MD seeks a cure for kidney disease. Visit
Rappel
for all the details.
Pimlico Race Course June 8

Laurel Park November 16

A fun-filled afternoon of beer tasting, bourbon sipping and, of course, pulse-pounding Thoroughbred racing. Over 60 different beers and bourbons will be poured inside as the races unfold. Great festival food and music will round out the day. Visit
The 2013 Mason Dixon Master Chef Tournament will be hosted by Mari Luna Bistro Downtown Baltimore
Competition Dates
5:30PM– 9:00PM:
June 17, 18, 24, 25
July 15, 16, 22, 23, 29, 30
August 5, 6, 19, 20, 27
*Happy Hour with Complimentary Appetizers and Wine Tasting, plus Drink Specials
*Chef Competition *Judging Begins
Benefits House of Ruth Maryland

Thursday, July 11 6:30P-10P

Gertrude's at the BMA

Enjoy Delectable Crab Dishes by John Shields, Beer from Heavy Seas and Wine from Wine Source...

Music by the Swingin' Swamis in the Sculpture Garden & Fab Auction in This Can't Miss Summer Social Event.
Baltimore Orioles outfielder Nick Markakis and his wife Christina
will be the Race Ambassadors
Maryland Balloon Flights
Want a different idea for a date? A romantic Anniversary or Birthday
surprise? Pilot Matt Lidinsky, who lives in Baldwin, MD. runs a successful Hot Air Balloon Ride Business. You can visit his web site
http://www.marylandballoonflights.com to find out how to book a flight during this beautiful time of the year.
Phillip Michael Studio

1500 Riverside Ave Federal Hill 410 385 2828

See Becca for The Perfect Blow Dry! She works magic on hair..making it shiny and more manageable. Also great with highlights.Becca is great for bridal parties & special events.

Call for Appointments and Special Pricing.


Diane also recommends this fine restaurant to make any occasion special: