Welcome...
Thank you so much for visiting me on the web! I hope to provide you with information and opinions on the hottest restaurants, attractions and events in and around Baltimore. In addition, I will offer ideas for daytrips and fun getaways.

Please add my site to your favorites and come back to visit regularly as I will continue to add new updates!
Follow @DowntownDiane on Twitter/Insta!
Updates Daily - You will have the chance to win exciting prizes, learn the latest scoop on restaurants, openings, events, charitable causes and hot happenings all around Baltimore & surrounding areas.
For daily updates, follow me on and
@DowntownDiane

Celebrity Photos
Diane has met and interviewed many celebrities through her Entertainment Reporting in and around Baltimore.

Click here for pictures of Diane and her favorite celebrities!
Chef's Expressions Wine Dinners
Gramercy Mansion
Enjoy a fabulous, elegant dinner paired with amazing wines. Great for a special date night...Treat someone you love to a memorable evening.

Visit www.themanortavern.com/new-events for full schedule of wine dinners and complete menus
Everyman Theatre

Baltimore

March 7-April 2




Beer, Bourbon, BBQ Festival

Timonium Fairgrounds

Friday Eve Opening March 24 &

Saturday, March 25

Full details and tickets
Island Wine Fest

Saturday, April 22 Noon-4pm

Fager's Island

Full Details
Everyman Theatre

Baltimore

April 25-May 21



Tacos & Taps

Saturday, April 29

Noon-5pm VIP

1-5pm GA

Full details and tickets
Everyman Theatre

Baltimore

June 6-July 2



Wine & Food Festival

Saturday, June 10

Timonium Fairgrounds

Noon-6pm VIP

1-6pm GA

Full details and tickets
Das Best Oktoberfest

Saturday, October 7
Lot H at M&T Bank Stadium

Noon-5pm VIP

1-5pm GA

Full details and tickets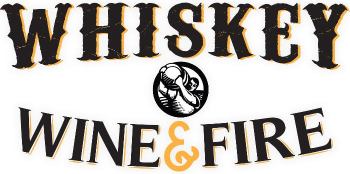 Whiskey, Wine & Fire
An Elegant Evening on the Waterfront
Saturday, November 11
Full details and tickets